Hello
When I wanted to install linux with a pendrive displays an error.
"Unable to read package metadata. This may be due to a missing repodata directory. Please ensure that your install three has been correctly generated.
Failure:
repodata/73c548679e02ace4bb...-primary.squlite.bz2 from anaconda-Centos20170,281317.x86_64: [Errno 256] No more"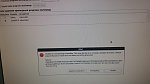 I choose to modify, when I type wrong it pops up error but when "well" it reads and displays another error.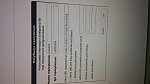 error:
Error:
Unable to read group information from repositories.
This is a problem with the installation tree
I just do not have what I have to write, please help me
Best Regards
SebekW